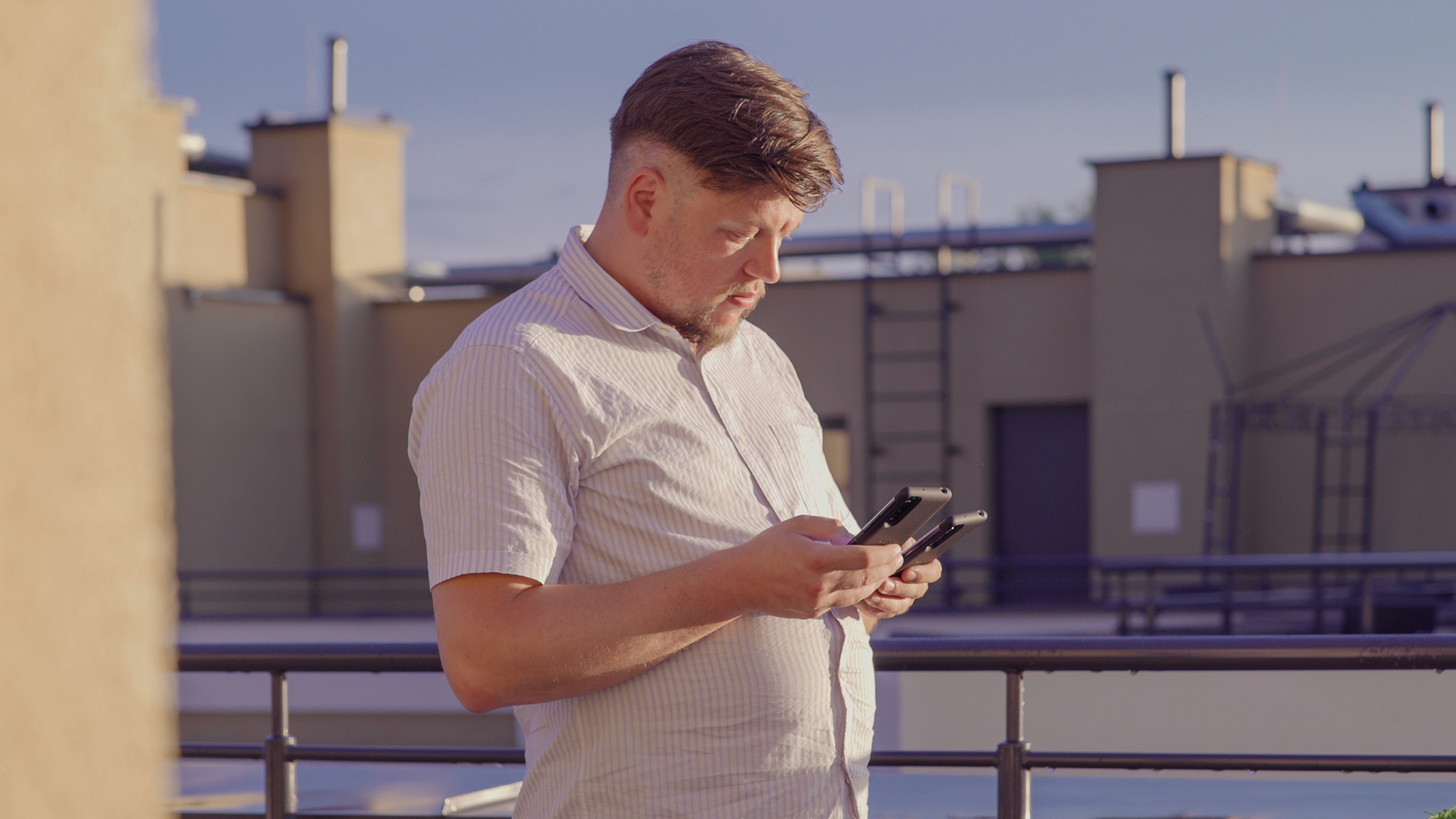 Oleg (36), never lets go of his 2 cell phones with 2 SIM cards in each. He is a self-made man with a thriving decade-old business and a drive to be successful. He is an approachable boss, with a calm and compassionate voice for those who call in search of help, a steady partner and a loving father. The emotional cost of business takes its toll on him but also provides him with meaning - he's not in it only for the money.
Oleg's wife Tanya (35) used to be much more involved in the business but has distanced herself from it, she prefers that Oleg doesn't bring work to the dinner table. Tanya also started as a low-skilled illegal migrant in Italy where her mother, a former nuclear engineer, still works as a caretaker. Tanya is keen to return to Italy now in a new status, as a successful business family, establishing a new home (while renovating and managing the property they leave behind in Warsaw and taking care of their 3-year-old daughter Lilya).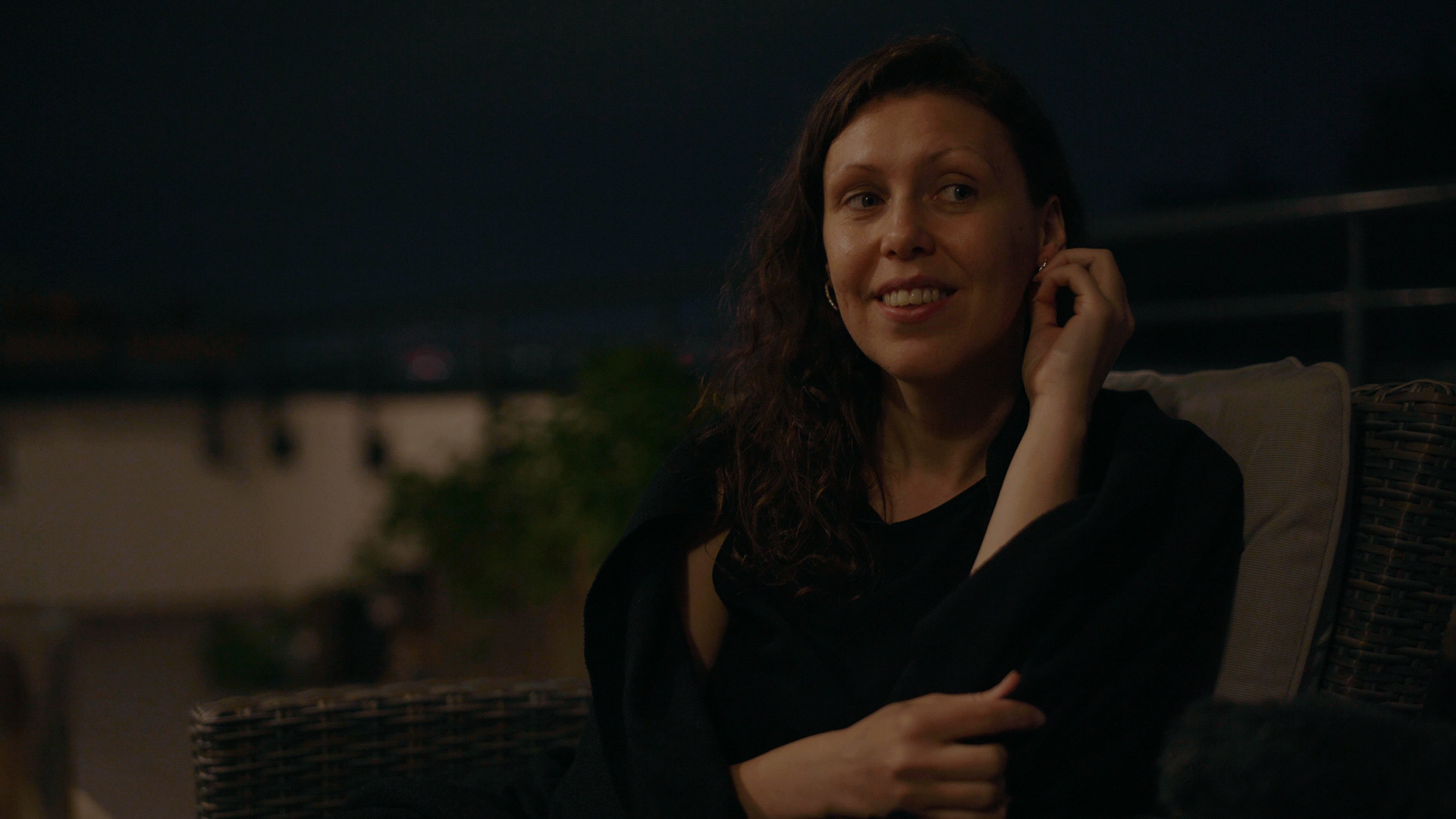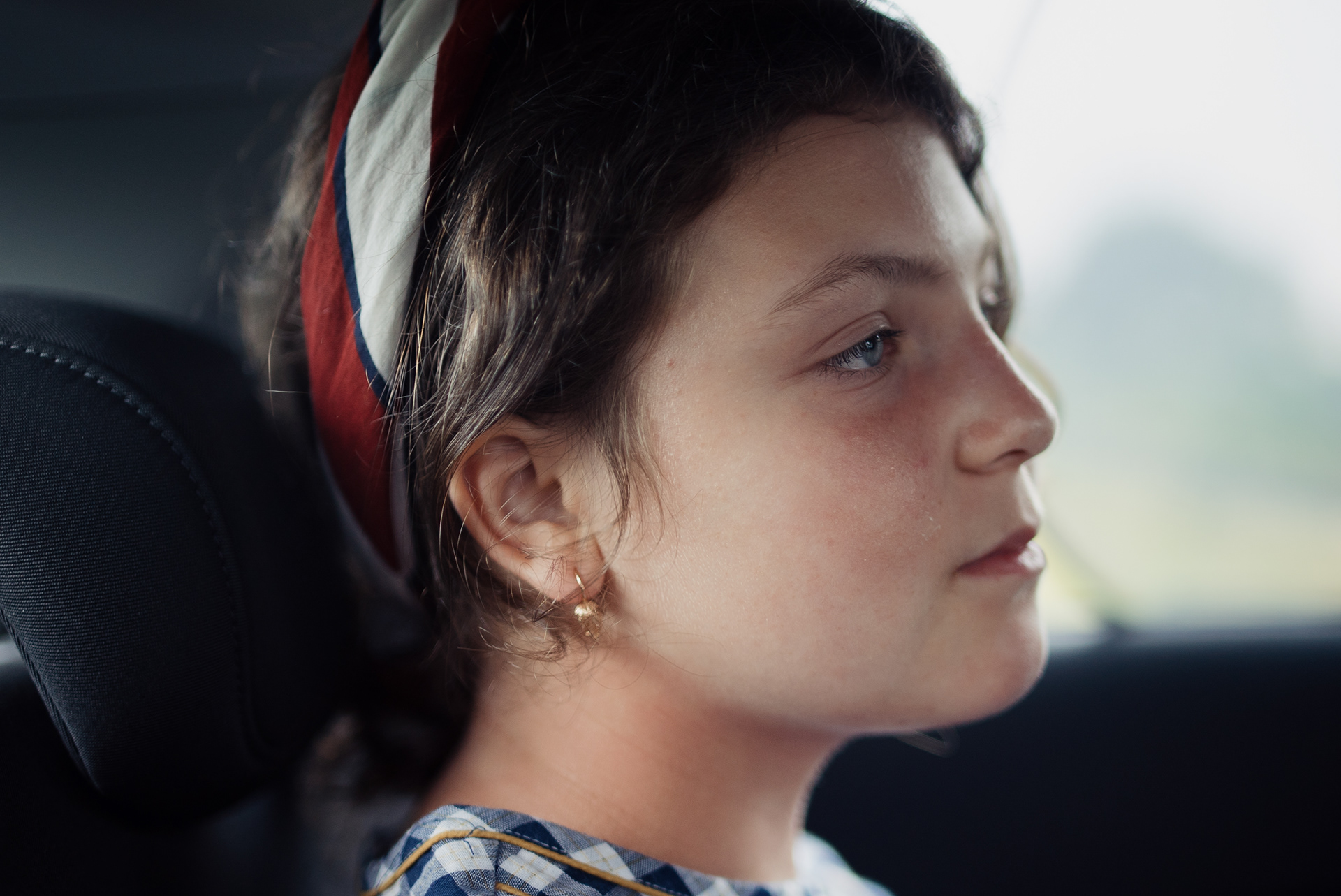 Marianna (13) is too independent for her age. She grew up in the room next to their first funeral office. She has by now changed 4 kindergartens and 4 schools, in 3 countries. She is a girl born to a Ukrainian family, a citizen of Poland (and EU), living between Poland and Italy, for the past 4 years going to school in Italy and fluent in 5 languages. She doesn't have many friends and doesn't like it when people ask her where she is from. She is her father's daughter, interested in whatever he does and eager to help.
Natasha (45), a former ballet choreographer, takes up major hard work, washes and dresses the bodies, and prepares all paperwork, smoothing bureaucratic difficulties with female charm. Sergei (50) says this job is too hard. He rather drives Natasha to their clients and transports the bodies. They live from month to month, in shared accommodation on the outskirts of Milan, and spend most days in their black minivan. They are always together and always alone: their work and their relationship is their home.